Concert Style Intelligent Lighting
We leave the mirror ball at home. At Thunder & Lightning, our DJ systems feature an incredible fully intelligent, computer controlled lighting system. And, we use only the most impressive professional lighting equipment. While most DJs offer at least some kind of lighting with their show, it's usually a basic system that won't add much to your dance. We invest heavily in our lighting every year to create an unbelievable level of production that is far beyond any other DJ. At over 20X the cost of typical DJ lighting, we're confident when we say that our lighting simply can't be matched. With hundreds of different effects at our command, from high speed dance club type effects to dramatic slow effects, intelligent lighting simply makes your dance better.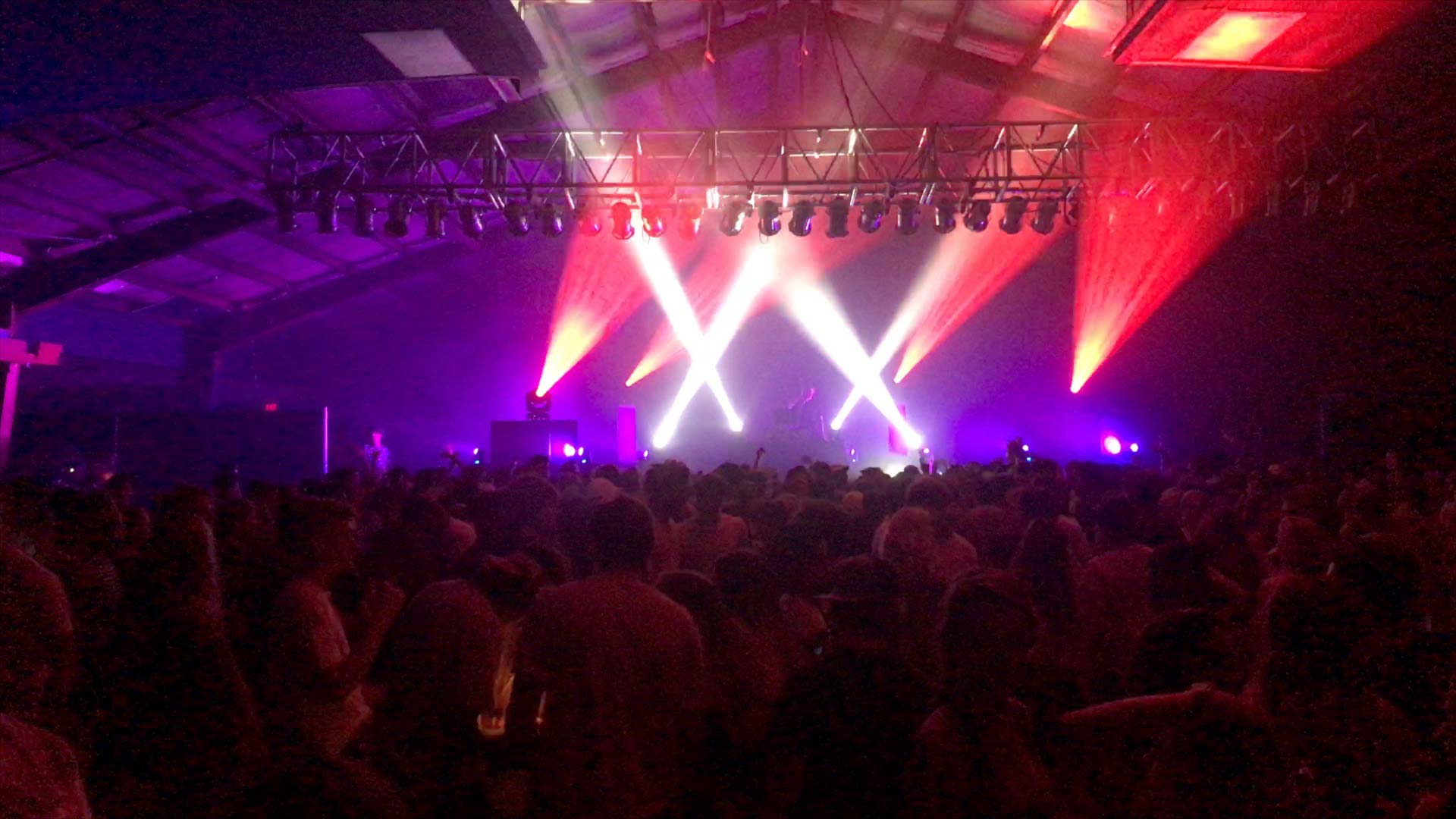 Lighting & Video Production 2018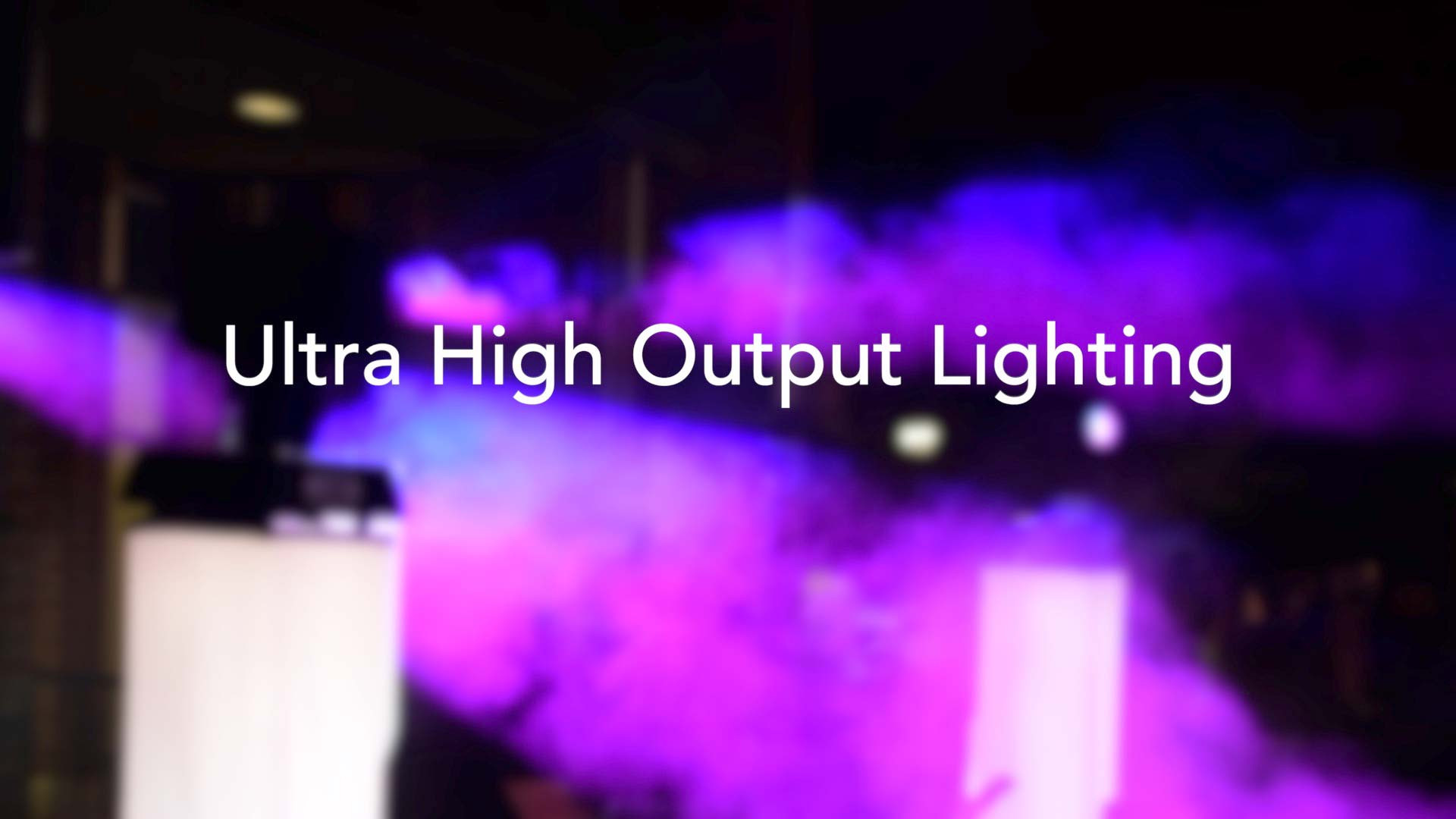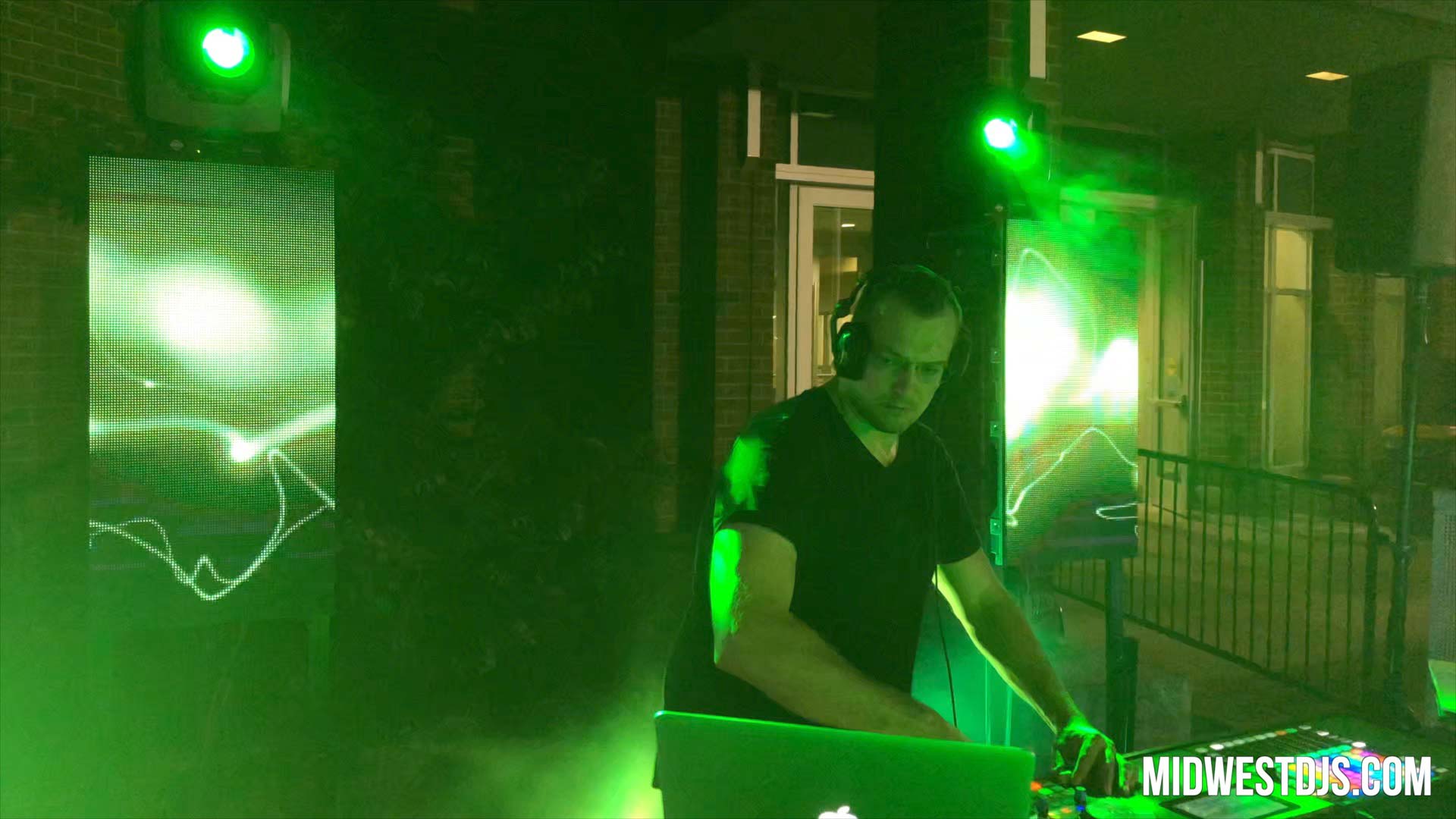 Simpson College Setup 2018
Lighting technology has come a long way in the last decade, but you might not know it from watching most DJs. You wouldn't expect to go to a big festival and not see a great lighting show, so why should you expect less for your dance? Our lighting systems are state-of-the-art—just like a dance club or a concert. And, we offer customizable options for every event. Check out our
InstantQuote system
for a complete description of our lighting systems.
New Ultra-High Outupt Lighting
We've taken our lighting system one BIG step further from our already incredible light show with our new ultra-high output LED moving head lighting system. This lighting system features over 4X the brightness of our standard lighting system and incredible new effects only seen on professional concert-grade lighting. At around 20X the cost of a standard DJ lighting system, this is an experience you won't want to miss!