Take Your Wedding to the Next Level
Video is an element that can create an incredible addition to your wedding decor. Sure, video projection has been around for decades, but we're not in the business of offering decades-old technology. We've kept the best elements of video, added our own touch, and scrapped the rest. We employ the latest in technology and custom elements that create an incredible experience. Of course we can still project your classic video montage early in the night, but we can do so much more. From incredible subtle abstract video content during cocktail hour, to a modern take on the wedding monogram, to an incredible background element during the dancing with LivePix. Rather than hauling out the projection screen for a short slideshow during dinner, we utilize our ultra-modern custom screen as an element throughout the entire event. Since we're there from the start of your cocktail hour to the very last dance, we can create an experience that no other vendor can offer.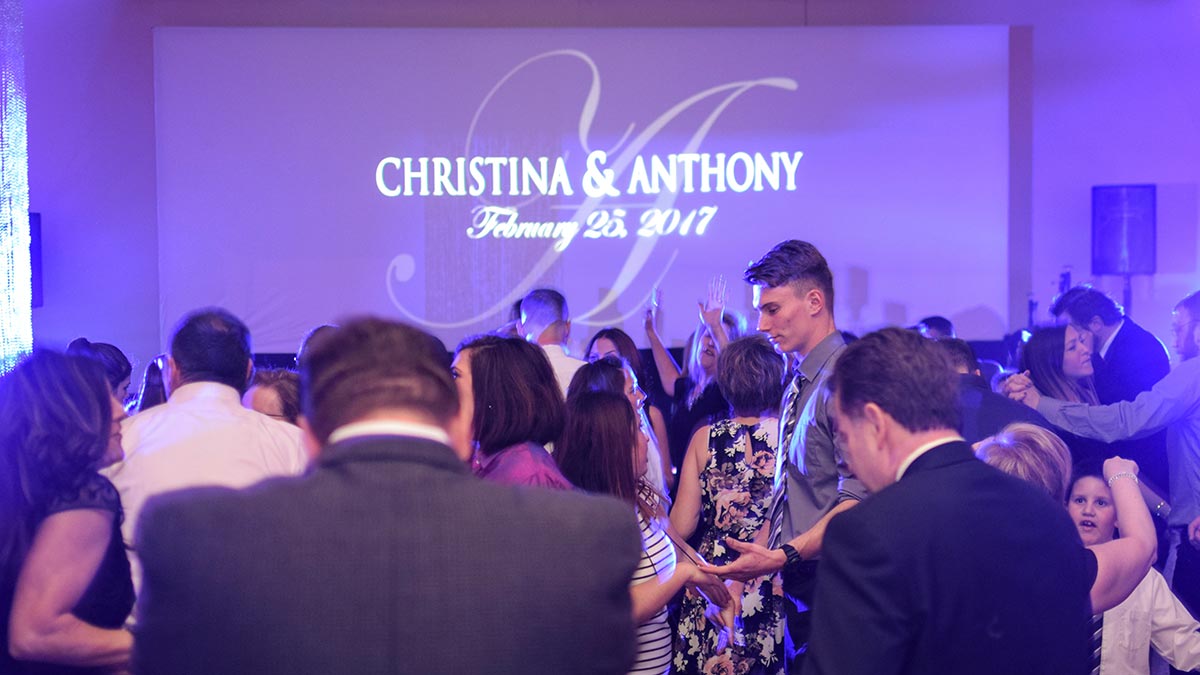 Thunder & Lightning features the only 20 foot wide infinity edge video screen that's truly one-of-a-kind. We simply couldn't find anything than didn't look like the typical video screen that's been around for decades, so we designed and fabricated our own. The infinity edge design creates an image which spans the entire screen for a look that is incredibly modern and beautiful. In fact, our screen looks more like a sleek white decor element than a screen, we've even used it as a modern video bridal backdrop. We project our content using a custom dual projection system with ultra-short throw projectors which allows us to fill the 20 foot screen by projecting only five foot from the front (or even back, for a completely hidden look). Your typical projection system requires a projector to placed in the middle of the dance floor or next to your guests' tables.
You've never seen anything like it: with our exclusive LivePix system we capture high resolution photos of your reception with our professional grade DSLR cameras. Then, we process the best photos through our advance video production software to display in a modern, continually updating live feed of photos. The result…an incredible visual element that is both entertaining to watch and a great addition to the decor. What's more, we include our
Photo Complete Package
at no additional charge!
We've all seen it before—the tripod projection screen with the tiny, undersized image, a big A/V cart in the middle of the dance floor loaded up with a bunch of video equipment only to play a 20 minute photo montage put together by a friend of a friend that is anything but professional. Our video production system has taken years to perfect, and the result is clear. There's simply no comparison to any alternative.