Video: The Ultimate in Mobile Entertainment
Every big production now has video, we're no exception. We feature the only ultra-def custom 20 foot wide edge-to-edge video screen with a custom dual projection system. Needless to say, it creates an incredible impact in any venue. But, our equipment is only part of what sets us apart from our competitors. With our unique approach to live video and features like our unique LivePix system, you'll finally see why video is a must-have addition to your dance...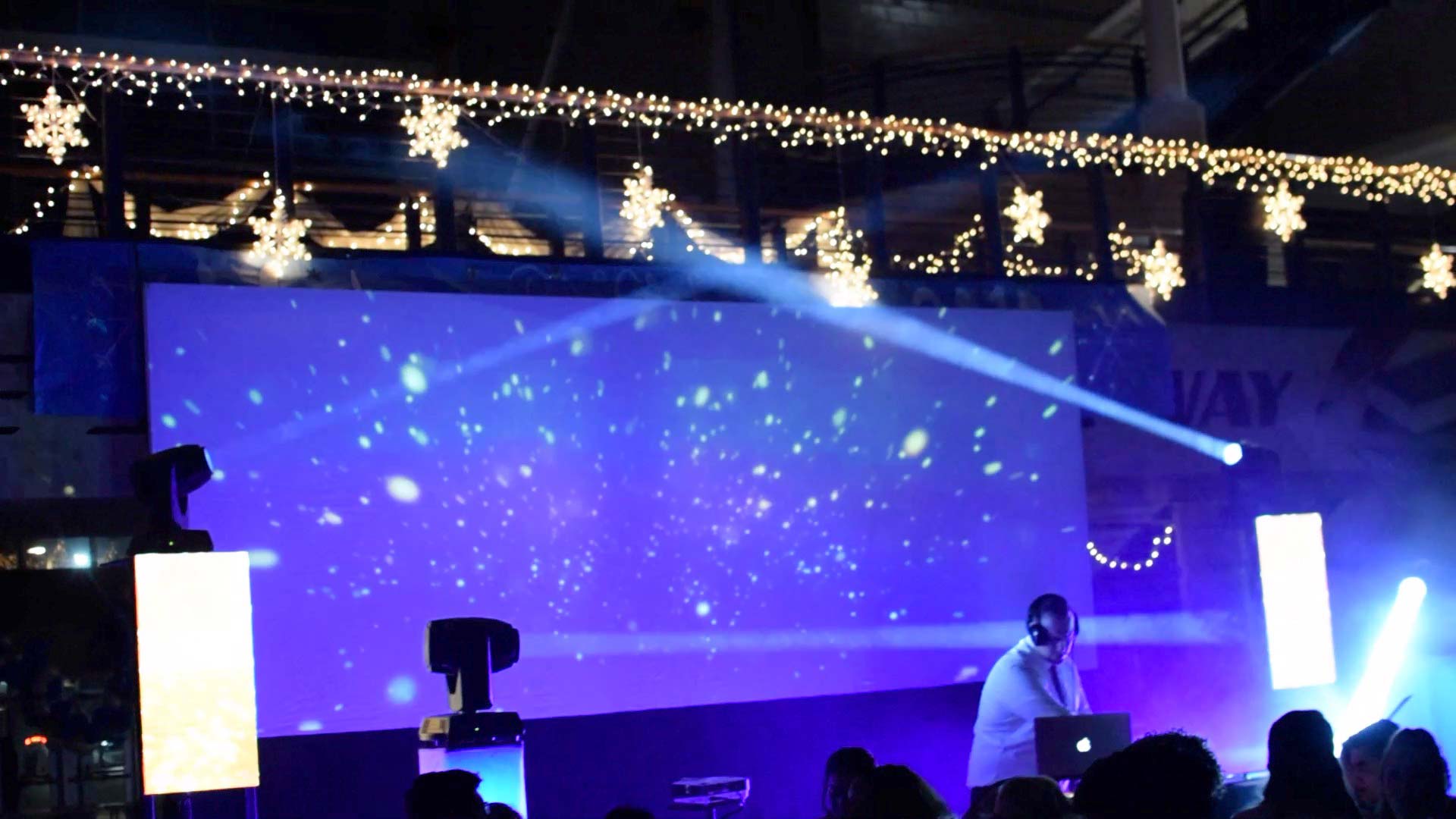 20ft. Ultra-Def Video Projection Screen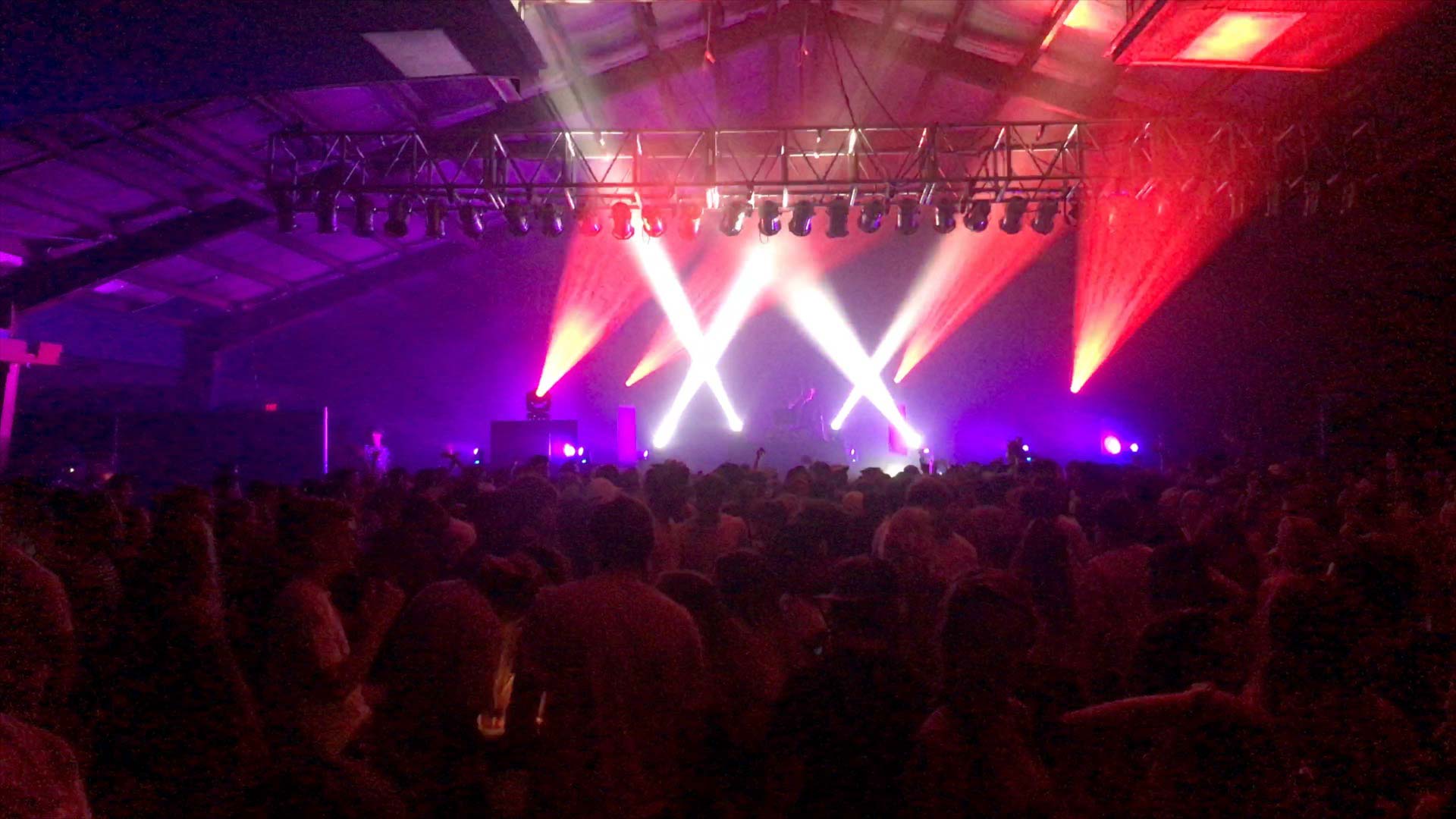 Lighting & Video Production 2018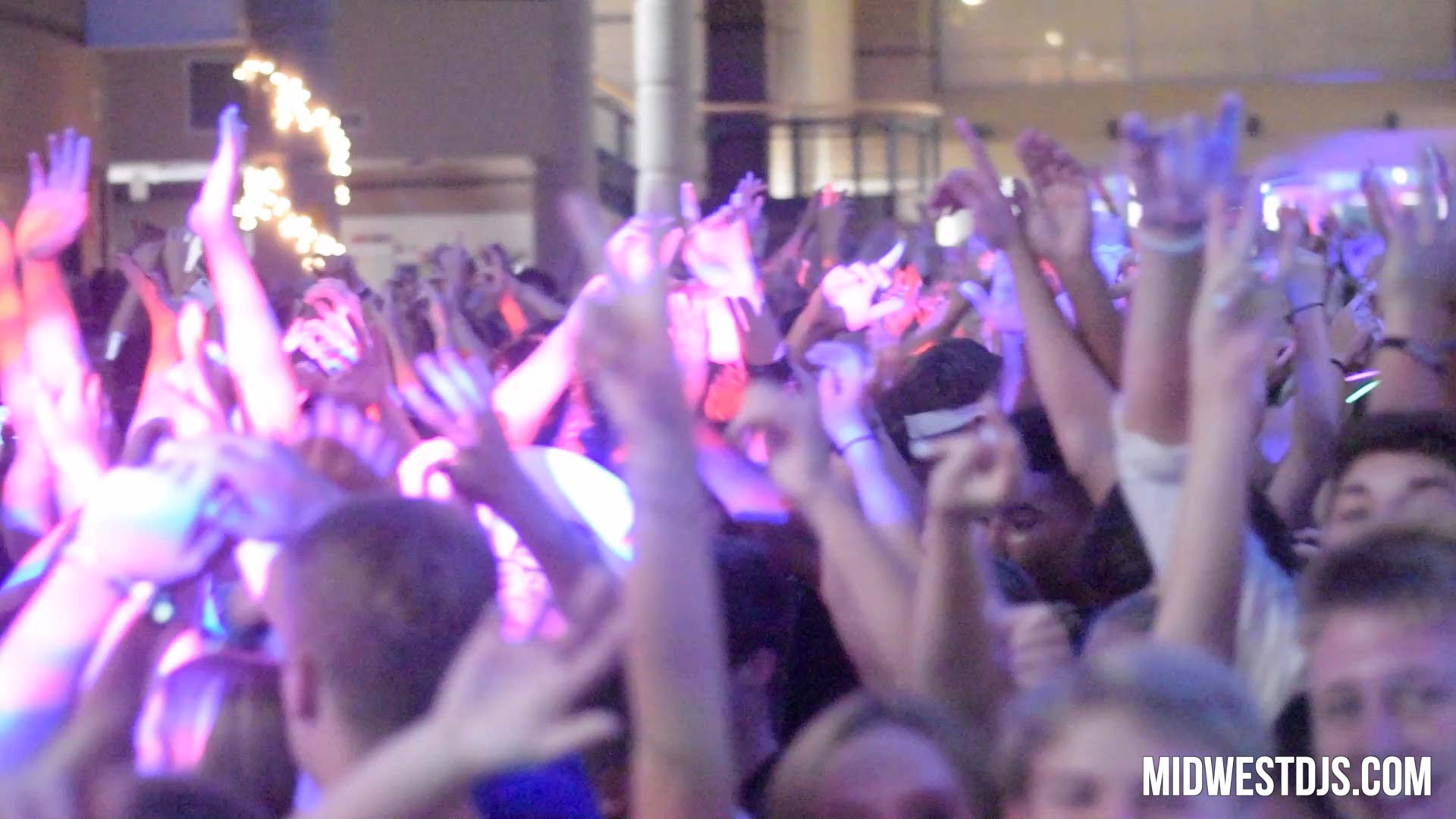 You've never seen anything like this: with our exclusive LivePix system we capture high resolution photos of your dance with professional grade DSLR cameras. Then, we wirelessly stream them to our state-of-the-art video processing software and project them on our giant video screen. You have to see it to believe it...
If you've looked at other DJs, you've probably seen the "Big Screen Music Video" packages. Not at Thunder & Lightning. We're not coming to your dance to show you videos of other people dancing, we're coming to make you dance. Just think about it—music videos are for watching, not for dancing. Instead, we take a different and better approach. By creating stunning live visuals on the fly, our video screen (or screens) make an awe-inspiring video backdrop. Alone or when combined with our LivePix system, it's the ultimate addition to any dance.